Eid al-Fitr BBQ in Bay Area
http://www.muslim-calendar.com/syndicate.aspx?eventid=7311
Date: Sept. 12, 2010Time: 1:00 PMLocation: Harding Park
(Lake Merced)99 Harding Road
San Francisco, CA 95141Metroplex: Bay Area, CA
Description: The Bay Area Latino Muslim Society and Society of Islamic Education invites you to our Eid al-Fitr event this Sunday celebrating the end of Ramadan with family and friends of the community. There will be tons of food, activities for the kids, and lots of fun celebrating this blessed day here in the beautiful Bay Area! So Inshallah come out, bring your family and friends. Feel free to bring any cultural dishes to share with everyone and meet the rest of the Latino Muslim Community, and we will see you all there!
The Bay Area Latino Muslim Society was established in 2005 in the San Francisco Bay area. Our goal is to unite the Latino Muslim community of the Bay. We hope that by uniting our gente we can have a community that can give dawah in Spanish. By inviting our friends and family to our events, they too can see that many Latinos are embracing Islam and see that their Latino friends and family members aren't the only ones. We hope to create a sense of brotherhood among ourselves and share our experiences with one another.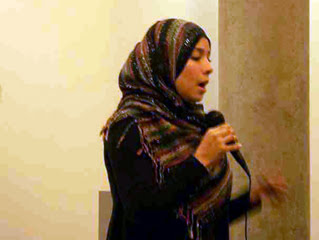 Our main goal is to gather our gente for an annual iftar where people from all over the Bay get together. We have speakers who talk about Ramadan, the history of Latinos in Islam, and share their stories about why they converted. This annual event has been a good way for bringing people together to meet one another while letting them feel welcome in an environment where people speak Spanish as well as English and share common cultures.